Biography
Facts About Aswad Ayinde: The Man Who Got His Daughters Pregnant
Aswad Ayinde Background Details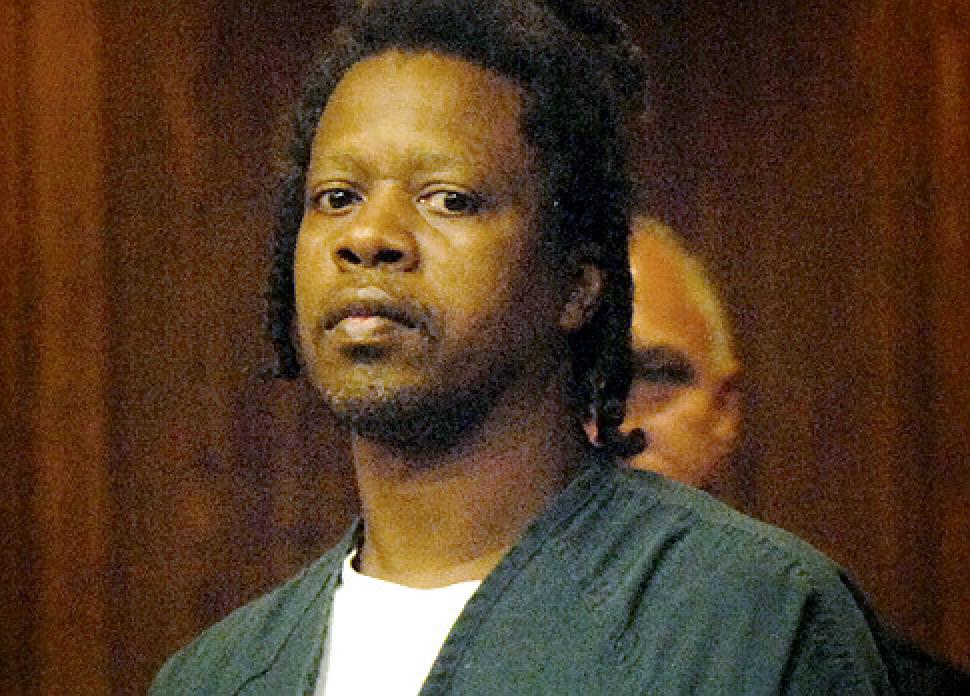 Aswad Ayinde, sometimes known as Charles McGill, is a Grammy-winning African-American music director who shot the popular music video for the Fugees' song "Killing Me Softly" in 1996.
He was born on July 16, 1958. Sadly, once he was found guilty of abusing his kids sexually, his life took a dark turn.
There is nothing that can't be done. We occasionally hear tales about the strange actions of some people that leave us wondering if such things did occur. One of these tales is that of Aswad Ayinde, a man who used rape and pregnancy to spare his daughters from the end of the world.
Aswad Ayinde, became famous after he directed a music video for the Fugees 1996 smash hit titled 'Killing Me Softly'. But behind the music world, Ayinde is a sexual predator who would sneak into his daughter's bedroom at night to teach them "how to be a woman", a father who turned his daughtersintoo sex toys for no justifiable course.
According to one of his daughters Aziza Kibibi, her father started raping her right from the tender age of 8 and ever since then, he engaged other of his female children in such abusive acts for almost 30 years before he got separated from his wife.
"INITIALLY, I DIDN'T KNOW IT WAS WRONG, I LOOKED TO HIM FOR CONFIRMATION THAT WHAT HE WAS DOING WAS OKAY AND HE TOLD ME IT WAS".
These were the words of his second daughter Aziza when she spoke about her father's first advances to her in 1986. To convince his daughters, Ayinde assures them that he was going to make them better women through his acts and that was what the children carried along with them until they grew up.
"HE MADE WHAT HE WAS DOING TO ME SEEM LIKE SOMETHING SPECIAL. HE MADE ME FEEL PRIVILEGED." ONE OF HIS DAUGHTERS SAID.
You might be curious as to why Ayinde made such decisions. Ayinde believed that when the world ended, he and his children would be the only ones left behind. He said that he and his family had been chosen to establish "a pure family bloodline," and the only way he could do so was by having his daughters become pregnant.
His girls had numerous inhumane treatment as a result of this. He prevented them from talking by striking them with wooden boards or kicking them with steel-toed boots, forcing the expectant mothers to deliver their children at home under his supervision, forbidding them from playing with other kids, and at most homeschooling them.
See also  7 Secrets Illuminati Members Wouldn't Want You To Know
Incest is to most people, appalling, but it's a very well-kept secret among families of perpetrators. Ayinde's family was too scared to air out their predicament for a long time because they feared the consequences they would face. Aswad Ayinde's wife Beverly, said: "I was afraid to ever accuse him of being demented or being a pedophile, I knew the word, but I wouldn't dare use it because it would result in a beating".
Ayinde also took to exploiting his eldest daughter's desire to protect her younger siblings from sodomy by coercing her into satisfying his outrageous sexual demands leaving her with no other option but to stop fighting back and allow him to rape her. Aside from that, court documentation has it that, the self-proclaimed prophet fathered six children with his daughters over the years. He also had nine children with his former wife, Beverly, and another three with two other women.
In the year 2000, Ayinde's family moved to Florida to avoid investigation after workers removed multiple children from the Ayinde Household resulting in his arrest for kidnapping and for trying to take them from state custody in a medical center and 2005, Aziza Kibibi and her mother decided to put to an end their period of pain and fear by reporting Ayinde to the authorities. This was somewhat easy for them to do as Ayinde was out of the country on an official trip.
After being charged with 27 offenses in 2011, including aggravated sexual assault, sexual assault, lewdness, endangering a child, and aggravated criminal sexual contact and criminal sexual contact, Aswad Ayinde was given a 40-year prison term. By 2013, he had been given a second 50-year term for raping Aziza Kibibi, his daughter who was 8 at the time. His total time served in prison came to 90 years. Aswad Ayinde is currently serving a 90-year prison sentence and is still being prosecuted for three further crimes.