Biography
James Brown Nigeria Biography, Real Name, Net worth, Age
James Brown Nigeria Biography: Everything You Need to Know About the Princess of Africa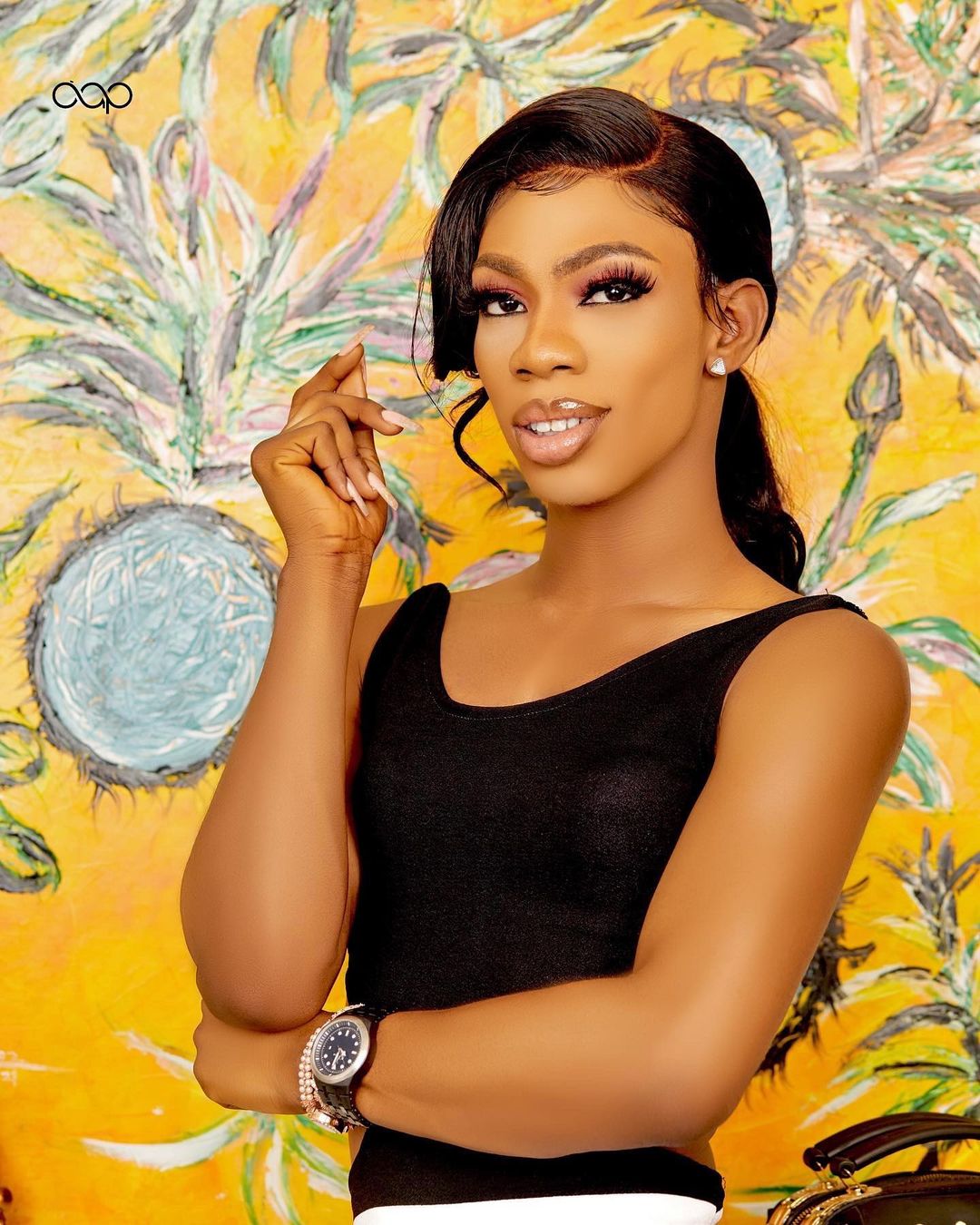 James Brown is a Nigerian internet personality, dancer, and cross-dresser who became famous after a viral video in which he said the phrase "They did not caught me" following an arrest by the police in 2018. He is also known as the "Princess of Africa" and has a large fan base on social media platforms such as Instagram and YouTube. In this blog post, we will explore his life story, net worth, controversies, and more.
James Brown Nigeria Basic Biography
Name

James Brown

Real Name

James Brown

 Obialor
Gender
Male
Date of Birth
February 22, 1999
Age
24 Years (2023)
State of Origin

South East

Nationality

Nigerian

Net Worth

$200,000

Relationship

 status
Single
Profession

Crossdresser

, brand promoter, 

social media

 influencer, 

comedian

, 

singer
Who is James Brown Nigeria?
James Brown whose real name is James Chukwueze Obialor was born on February 22, 1999, in Lagos State, Nigeria. He grew up in Mushin, a ghetto area of Lagos, where he learned to speak Yoruba fluently. He is of Igbo ethnicity and hails from the South-Eastern part of Nigeria.
James Brown had a difficult childhood as he was born with HIV, which he claimed he inherited from his mother during birth. He also faced discrimination and bullying from his peers and family members because of his feminine mannerisms and appearance. He dropped out of school at a young age and started working as a dancer and entertainer to make ends meet.
How did James Brown become famous?
James Brown rose to fame in 2018 when he was arrested along with 46 other men for allegedly being gay at a hotel party in Egbeda, Lagos. He was paraded by the police and interviewed by the media, where he made grammatical errors that went viral on the internet. He said "They did not caught me" and "I am not a gay" repeatedly, which became his catchphrases and memes.
He was detained at the Ikoyi Correctional Facility for a month before he was released on bail. The case against him and the other suspects was later dismissed by a court due to lack of evidence. James Brown used his newfound fame to launch his career as an internet personality, content creator, comedian, and brand influencer. He started posting videos on Instagram and YouTube, where he showcases his cross-dressing skills, dance moves, comedy skits, and lifestyle.
He also released his first song titled "Hey Durlings" in 2021, which is a term he uses to address his fans and followers. He has collaborated with other celebrities such as Naira Marley, Zlatan Ibile, Tunde Ednut, Broda Shaggi, and more. He has also been featured in some Nollywood movies and documentaries.
What is James Brown's net worth?
James Brown has an estimated net worth of $200,000 as of 2021. He makes money from his social media platforms, where he has over 1 million followers on Instagram and over 200,000 subscribers on YouTube. He also earns from endorsements, promotions, and advertisements from various brands and businesses. He lives a lavish lifestyle and owns several cars and properties.
What are James Brown's controversies?
James Brown is no stranger to controversies and scandals as he often attracts attention with his bold and outspoken personality. Some of the controversies he has been involved in are:
• James Brown vs Bobrisky: James Brown has had a rocky relationship with Bobrisky, who is another popular Nigerian cross-dresser and internet sensation. The two have clashed several times over issues such as content theft, jealousy, rivalry, and threats. In 2021, James Brown accused Bobrisky of threatening to kill him for copying his style and content. Bobrisky denied the allegations and threatened to sue him for defamation. The feud escalated when James Brown's Instagram account was deleted shortly after the drama, which he blamed on Bobrisky. However, he later recovered his account and apologized to Bobrisky for the misunderstanding.
• James Brown vs NCDC: James Brown also had a misunderstanding with the Nigeria Centre for Disease Control (NCDC) in 2020 when he posted a video on Instagram claiming that he tested positive for COVID-19. He said he was feeling sick and urged his fans to pray for him. However, the NCDC debunked his claim and said he was not registered in their database as a confirmed case. They also warned him to stop spreading false information about the pandemic or face legal consequences. James Brown later deleted the video and apologized for his mistake.
• James Brown vs Davido: James Brown also called out Davido in 2020 for allegedly ignoring him when they met at a club in Lagos. He said Davido snubbed him and refused to acknowledge his presence or take pictures with him. He expressed his disappointment and said Davido was not humble or friendly as he portrays himself to be. He also said he was not a fan of Davido anymore and preferred Wizkid instead.
FAQs
Is James Brown gay or bisexual?
James Brown has not clearly stated his sexual orientation, but he has hinted that he is bisexual. He has said that he is not gay, but he likes to dress as a woman and act feminine. He has also said that he has a girlfriend, but he has not revealed her identity. He has also been seen with several men on his social media pages, whom he calls his friends or partners.
Does James Brown have a sister?
James Brown has a sister named Grace Obialor, who is also a dancer and entertainer. She is the only sibling he has and they are very close. She often appears in his videos and supports his career. She is also HIV positive and was born with the virus-like James Brown.
How can I contact James Brown?
James Brown can be contacted through his social media platforms or his official website. His Instagram handle is @wf_jamesbrown, also on Twitter @wf_jamesbrown)
his YouTube channel is WF James Brown, and his website is wfjamesbrown.com. He also has an email address for business inquiries, which is [email protected].