Biography
Meet All Rihanna's Siblings
Rihanna Sister Background Details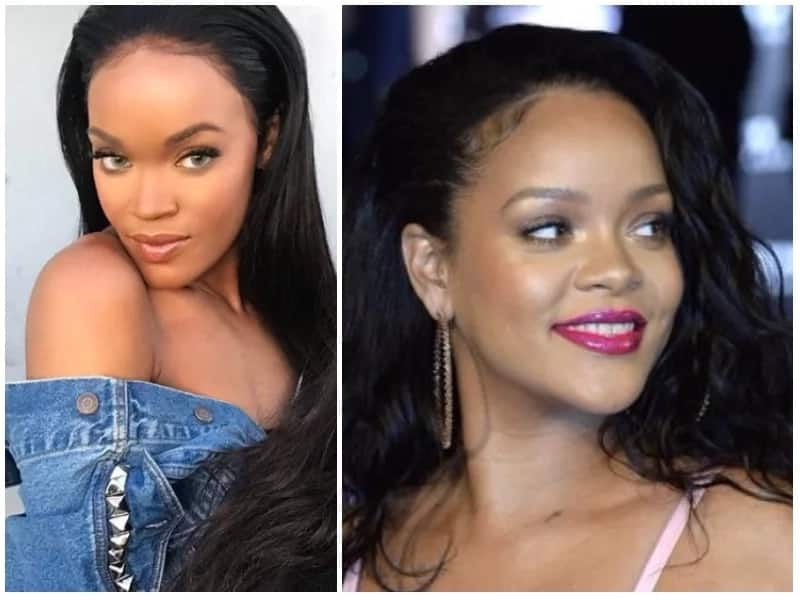 One of the most talked-about aspects of Rihanna's life is her siblings. The 35-year-old internationally renowned Barbadian singer, actress, and businesswoman Rihanna has two brothers, Rorrey and Rajad Fenty. Along with one half-brother named Jamie Fenty, she also has two half-sisters named Kandy Fenty and Samantha Fenty.
Rihanna has a tight relationship with her siblings, and it is known that she regularly sees them. Interestingly, Rihanna has become so well-known that she has catapulted her family members into the limelight, making them some of the most talked-about figures in the entertainment industry.
How Many Are Rihanna's Siblings?
As we have already mentioned, Rihanna has two younger brothers named Rorrey Fenty and Rajad Fenty, with whom she shares the same parents and also grew up. Born on February 20, 1988, in Saint Michael, Barbados, Rihanna is the eldest of three children who were born to her parents. Rihanna's parents, Ronald Fenty and Monica Braithwaite's marriage did not last long, sadly.
They were married long enough to have three children together, including Rihanna, before they got divorced. Rihanna was raised in Barbados with her two younger brothers, Rorrey and Rajad Fenty. She has frequently mentioned her brothers in interviews and has shown her love and support for them through various social media posts. They are the best-known among Rihanna's siblings.
The well-known singer also has three half-siblings, two of whom are named Samantha and Kandy and one of whom is named Jamie, in addition to her two full brothers. She has a total of five siblings who she is related to. She reportedly gets along well with her half-siblings and spends a lot of time with them as well.
Recall that Rihanna, a popular singer, actress, and businesswoman, traveled to the United States at the age of 16 to seek a music career. She has continued to have a close relationship with her two brothers despite her achievements.
All About Rihanna's Two Full Brothers
Rihanna's brothers support her career and are also very proud of her achievements. Now, let's take a look at their lives.
Rorrey Fenty
Date of birth: November 13, 1989
Age: 33 years old
Occupation: Rapper
Rihanna's brother, Rorrey Fent,y is the second child born to her parents, Ronald Fenty and Monica Braithwaite. He is also the middle child. Rorrey was born on November 13, 1989. This means he was born about one year after Rihanna and is 33 years old at the moment.
According to our findings, Rorrey was born and raised in Bridgetown, the capital and largest city of Barbados. Not much is known about what his early days were like and what experiences he had that may have guided his later life decisions. It is also not clear what schools he attended and how well-read he is.
However, we do know that he has taken after his older sister, Rihanna, by going into the music industry. According to reports, Rorrey is now a rapper who goes by the stage name, GQ aka Gallest. He has been making music for several years and has released a few mixtapes. In 2012, Rorrey took the first step in his music career by releasing his first mixtape, "In My Mind."
This project was a result of years of writing and a desire to pursue music, fueled by encouragement from professionals in the industry. The mixtape showcased his skills as a rapper and gave listeners a glimpse into his musical style and creativity. Two years later, in 2014, Rorrey continued to build on his early success with the release of his second mixtape, "Intolerable Cruelty." This project showcased his growth as an artist and provided fans with more of his unique brand of rap music.
To promote the mixtape, Rorrey released the official music video for the song "Running," which received positive feedback from fans and further solidified his presence in the music industry. Overall, Rorrey Fenty continues to be active in the music industry and has a dedicated fanbase, despite not having achieved the same level of fame as his sister, Rihanna. He continues to pursue his passion for music and is regarded as a talented rapper by those who follow his work.
Apart from all the music that he does, Rorrey Fenty is also into business. According to reports, he is a successful business owner, operating his clothing store, and is also venturing into new endeavors such as launching a cigar line. In addition to his business and musical pursuits, Rorrey loves to travel and explore the world. He appears to be the most popular of Rihanna's siblings.
Rajad Fenty
Date of birth: April 15, 1996
Age: 27 years old
Occupation: Uncertain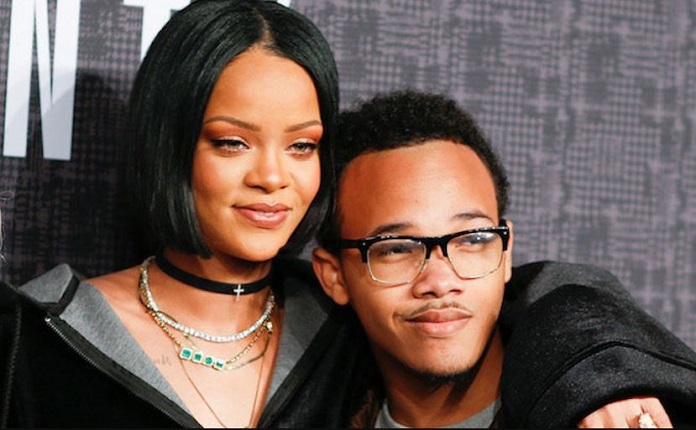 Rajad Fenty is the youngest brother of Rihanna and the last child of her parents, Ronald Fenty and Monica Braithwaite. Like his siblings, he was also born in Barbados but it is not clear exactly what town or city of Barbados he was born in. But we know he grew up in the Caribbean country.
Unlike his brother and sister, who have both gone into the music industry, Rajad has kept a relatively low profile and there is limited information available about him and what he does for a living. Most of what is known about Rajad Fenty is through his familial connection to the world-famous R&B star, Rihanna.
As the younger brother of the singer, he has been able to gain a substantial social media following, boasting over 150,000 fans on Instagram alone. According to our findings, early in Rihanna's career, Rajad was able to experience the excitement of the music industry first-hand by visiting the sets of her music videos and shows. As a child, he had the opportunity to meet several famous individuals, including Jay-Z, and gain exposure to the entertainment world.
In 2017, Rajad attended Paris Fashion Week, a significant event in the fashion industry that showcases the latest collections from top designers. His attendance at such a high-profile event further underscores his ties to the world of entertainment and fashion. Additionally, by attending events with his older sister, Rihanna, Rajad has been able to meet several famous people, including Sam Smith and Cara Delevingne. These interactions have only added to his recognition within the industry.
Despite his lower profile, it is clear that Rajad is an important member of his family and that he enjoys a close relationship with those closest to him. As with many individuals who lead private lives, his focus is likely on his own personal goals, relationships, and well-being, rather than on public recognition or fame.
All About Rihanna's Three Half-Siblings 
As we have mentioned before, Rorrey Fenty and Rajad Fenty are Rihanna's two full brothers. But apart from these two, she also has two half-sisters and one half-brother. Rihanna's half-siblings were born from her father's previous relationships before he married her mother and then gave birth to her and her two brothers.
They may not be the most popular among Rihanna's siblings but they are close to her as well. Let's take a look at their lives.
Kandy Fenty
Date of birth: 1971
Occupation: Pharmacist's assistant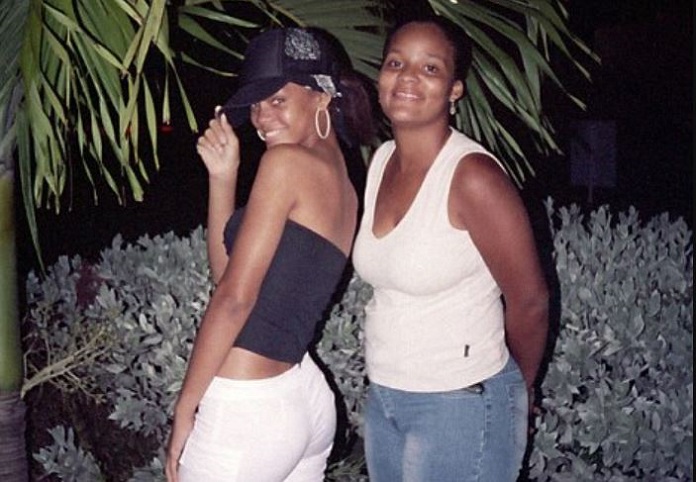 The oldest half-sibling of Rihanna is Kandy Fenty, who is also the oldest sibling overall in the Fenty family. In 1971, Kandy was born. Her actual date of birth, including the month and day, is unknown, though. She was supposedly born and reared in Barbados.
It's interesting to note that Kandy was raised by her grandparents in Barbados because her mother is said to have emigrated to the UK. Kandy didn't know who her father was when she was a child. The reason for this was that neither her father nor her mother had ever told her who he was.
But when she traveled to see her mother in Dagenham, east London, when she was much older, everything changed. Her mother revealed all about her father to her during the visit. Kandy decided she was certainly going to meet with her father after knowing more about who he was.
Kandy reportedly located the address of her father's home and visited him there. She identified herself as Ronald Fenty's daughter when the door opened and he entered. He was initially surprised because he had no idea that he had a daughter somewhere. But when Kandy revealed her mother's identity to him in response to his question, he understood she was right.
Ronald himself later confessed that he was a bit on the wild side when he was younger and had lots of relationships with women back in his early days. So he realized that he may have children out there that he didn't even know about. After meeting his daughter, Kandy, Ronald Fenty immediately welcomed her to the family and they have been together ever since. According to reports, Rihanna was about 15 years old when all these happened.
Kandy now works as a pharmacist's assistant in Barbados and is doing well for herself. It is reported that she is also married and has two daughters called Brandy and Crystal, who are fans of their famous aunt and love her music. According to Kandy, even before Rihanna had become a very famous person, her children were already very fond of her because she was so cool.
And now, they love how famous their aunt has become. They are also among her biggest fans. Rihanna is also very fond of them and is reported to like meeting with them from time to time.
Samantha Fenty
Date of birth: 1981
Occupation: Consultant
Samantha Fenty is Rihanna's second half-sister and the second-oldest overall sibling in the Fenty household. The exact day and month of her birth aren't clear, however, we know that she was born in 1981. She was reportedly born in Barbados and grew up there too.
But, it is not clear who Samantha Fenty's mother is or who raised her as a child. Also, details about her mother's relationship with her father remain unclear at the moment. Did they date for long? Did they plan to marry? Were they just messing around leading to the birth of Samantha? These questions have never been answered.
However, Samantha is a welcome member of the Fenty family. According to reports, she and her father are cool and she has met with other members of the family as well. She also relates well with Rihanna who happens to adore her as well. According to reports, the first time that Samantha met Rihanna, she was awestruck by her cuteness and they quickly bonded. They were still children at the time.
Samantha reportedly used to dress Rihanna up and make her hair when they were much younger. Friends and family are on record to have said Samantha and Rihanna became almost inseparable before she left for the USA to pursue her music career. She used to refer to Rihanna as her 'mini me'. Today, they are still very close.
At the moment, Samantha is doing very well for herself workwise. She now works as a policy consultant for Caribbean regional governments. According to reports, she is also well-read. She has a master's degree from Bridgetown University. She appears to be the most educated one among Rihanna's siblings. Samantha has also met with different celebrities, including Drake.
Jamie Fenty
Date of birth: 1984
Occupation: Graphic artist.
Jamie Fenty is Rihanna's last half-sibling and only half-brother. He is the third oldest sibling in the Fenty household. Jamie was born in 1984. However, the exact day and month of his birth are not known. Jamie was reportedly born in Barbados like the rest of his siblings. He also grew up there.
However, details about who his mother is are not clear. It is not certain what kind of relationship his mother and father had that led to him being born. But his mother is not together with his father, Ronald Fenty. Despite this, he is a welcome member of the Fenty household and relates well with his other siblings.
It is not very clear what his relationship is like with his famous half-sister, Rihanna. It is believed that he and the superstar singer are quite close but this is not certain. At the moment, Jamie works as a graphic artist and is reportedly doing well for himself.
How Close Are Rihanna's Siblings To Her?
Rihanna's siblings are quite close to her. It is widely known that Rihanna is a family-oriented person and despite her immense success on the global scene, she is close to her family. As one of the most successful and influential pop stars of her generation, Rihanna has won numerous awards and accolades for her music, fashion sense, and philanthropic work.
However, despite her fame and success, she remains close to her family, especially her brothers, and they are her most known siblings. She meets with them regularly and they see her very often despite her busy schedules.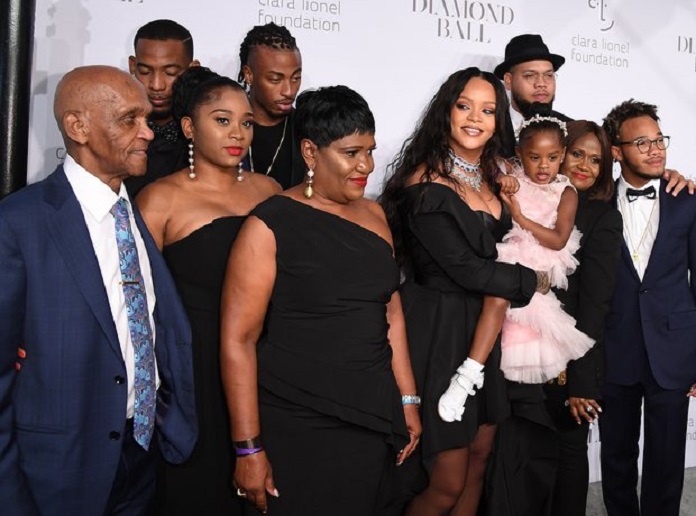 Rihanna has been known to be close with her two younger brothers, Rorrey and Rajad. Throughout her career, she has mentioned them in interviews and shown her affection for them through various social media posts. The three siblings are often seen spending time together, and Rihanna has spoken about their close bond in interviews.
As we explained, in addition to Rorrey and Rajad, Rihanna also has three half-siblings from her father's side and, while she has not spoken publicly about her relationship with her half-siblings, it is known that she is close to them. She has been photographed with them on different occasions, including during festive seasons.
Without a doubt, it is clear that Rihanna values her family and has a close relationship with both her full and half-siblings. Despite her busy schedule and global fame, she has made a point to maintain her connections with her family, including her siblings. She is a devoted sister who cherishes her parents and siblings.
Does Rihanna Have a Twin Sister?
The answer is no, Rihanna doesn't have a twin sister. She has two younger brothers named Rorrey and Rajad in addition to being the oldest of Ronald and Monica Fenty's three children. She is also quite close with her three half-siblings.
There is no evidence to date, nevertheless, that she has a twin sister. After some persons who resembled Rihanna were discovered, the idea that she might have a twin sister emerged. That's all there is to it, though. The whole allegation is untrue, and Rihanna hasn't responded to it.