Uncategorized
More evidence surfaces that the iPhone 14 Pro duo will support 30W chargers
Back in March analyst Ming-Chi Kuo predicted that Apple will introduce a 30W GaN charger this year. Now leakster DuanRui reports that an unnamed brand is sending out new 30W chargers to media outlets for testing with the upcoming iPhone 14 Pro series.
Another leakster, Kioriku, reports that the 14 Pro and 14 Pro Max will only charge at 30W near 0% and before dropping down to 27-25W (that's how a typical charge curve works). The current iPhone 13 Pro and 13 Pro Max charge at 23W and 27W, respectively, so this will be a fairly small bump, unless Apple goes for a more aggressive charge curve (doubtful).
Apple already sells several GaN chargers, including the 140W power brick for the new 16" MacBook Pros and the 35W dual chargers that launched alongside the new M2 MacBook Air. However, those use USB C-to-C cables, while the iPhone 14 generation will stick to Lighting (the last generation to do so, according to Kuo, due to new EU regulations).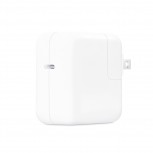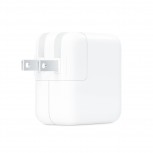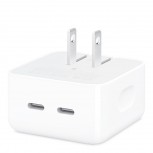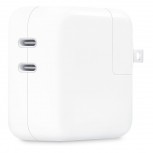 Apple's old (non-GaN) 30W charger • The new 35W dual USB-C GaN chargers
Also, we're not holding out hope that Apple's 30W GaN charger will be included with the iPhone 14 Pro and 14 Pro Max phones, it will almost certainly be a separate purchase. As for the third-party charger, it will come with a USB-C to Lighting cable.




Source: www.gsmarena.com | Read original article