Uncategorized
Samsung Galaxy Watch5, Watch5 Pro, Buds2 Pro in for review
Samsung unveiled the Galaxy Watch5 and Watch5 Pro earlier this month, and the event also saw the introduction of the Galaxy Buds2 Pro. We had a chance to get the wearables for a quick hands-on session which was published right after the August 10 launch.
Now we have all the gadgets with us at HQ, and we are ready to begin with our thorough tests for full-blown review. But first, let's see what we got from Samsung:
Our Galaxy Buds2 Pro are white and come in a color-matching case. Samsung went from glossy to matte plastic which keeps fingerprints at bay. The earphones are easy to get dirty while wearing and not having shiny plastic to remind you about that every time you put them on is nice.
The matte plastic also feels different – it has a better grip and allows for better handling and makes putting the buds in and taking them out of your ears easier. The Buds2 Pro have a similar appearance to the non-Pros but now there is a bigger inner-facing microphone to properly pick up sounds that need to be eliminated during calls or when the ANC is on.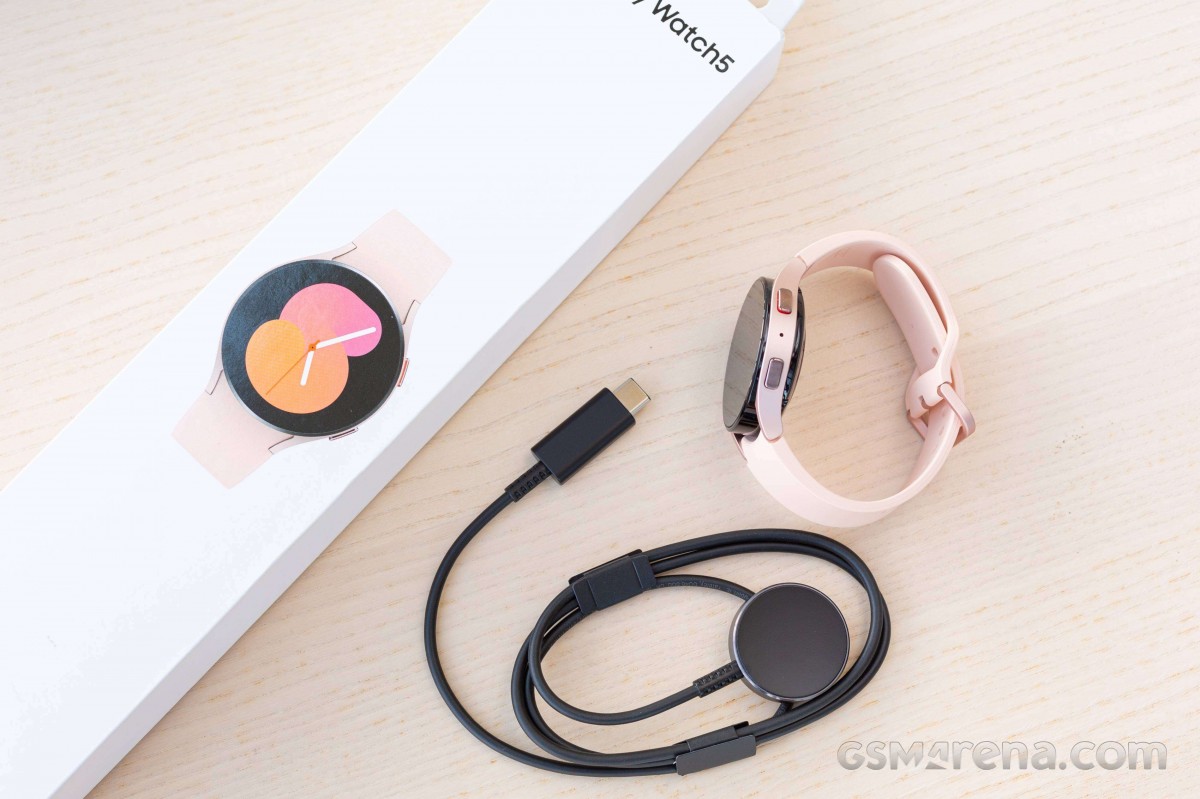 The Galaxy Watch5 we got is the 40mm Pink Gold variant with an Aluminum body. The strap and the metal frame are in the designated color, but actual body around the 1.2" display is Black. Also, there is no rotating bezel this year as we get no Classic edition.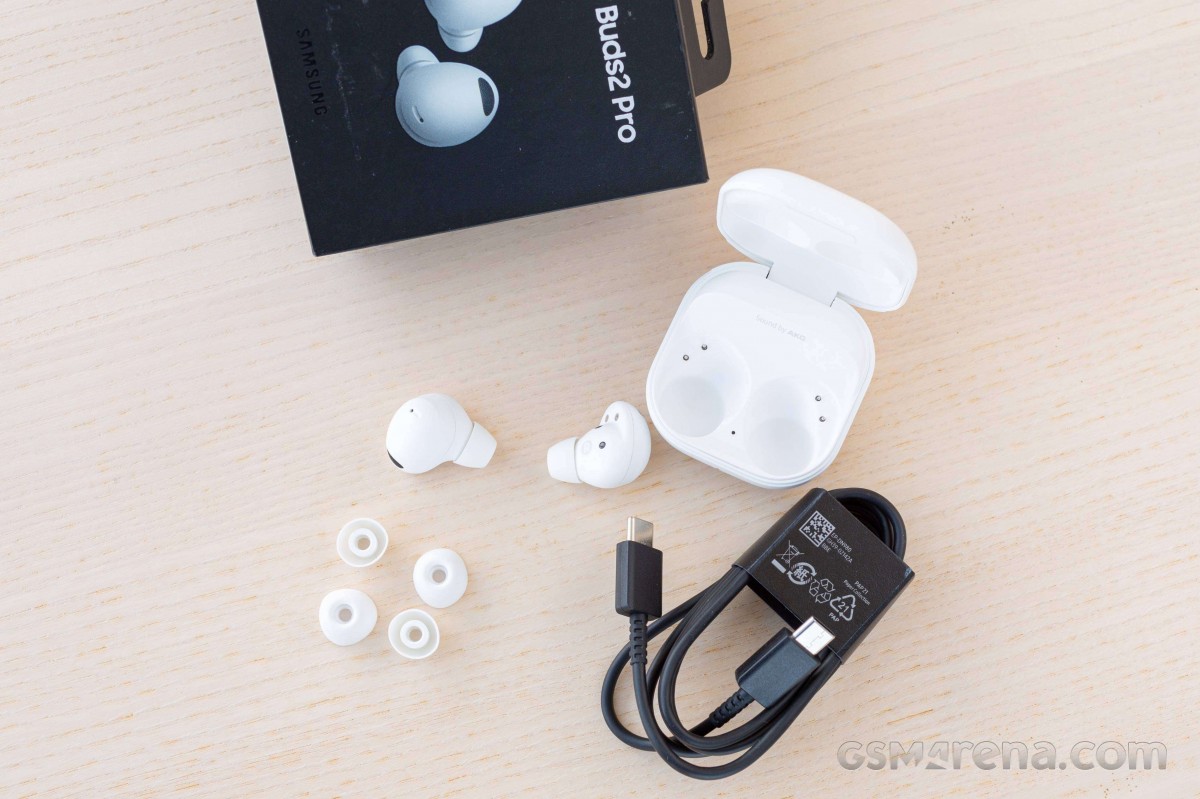 The strap has a pretty basic clasp with holes and a pin that allows several levels of regulation. It is said to be "fluoro-elastomer" which is technically not rubber, despite having the same appearance and feel. The design is the same as the Galaxy Watch4, but there are major changes under the hood – the latest UI and a bigger battery with 10W fast charging.
Samsung replaced the Classic with a Pro wearable this year. The Watch5 Pro is better than the vanilla Watch5 in many aspects, including having the biggest battery ever in a Samsung smartwatch – 590 mAh. It has a titanium frame, which in our case is Gray. The strap that has a greenish hue and a more sophisticated adjustment mechanism.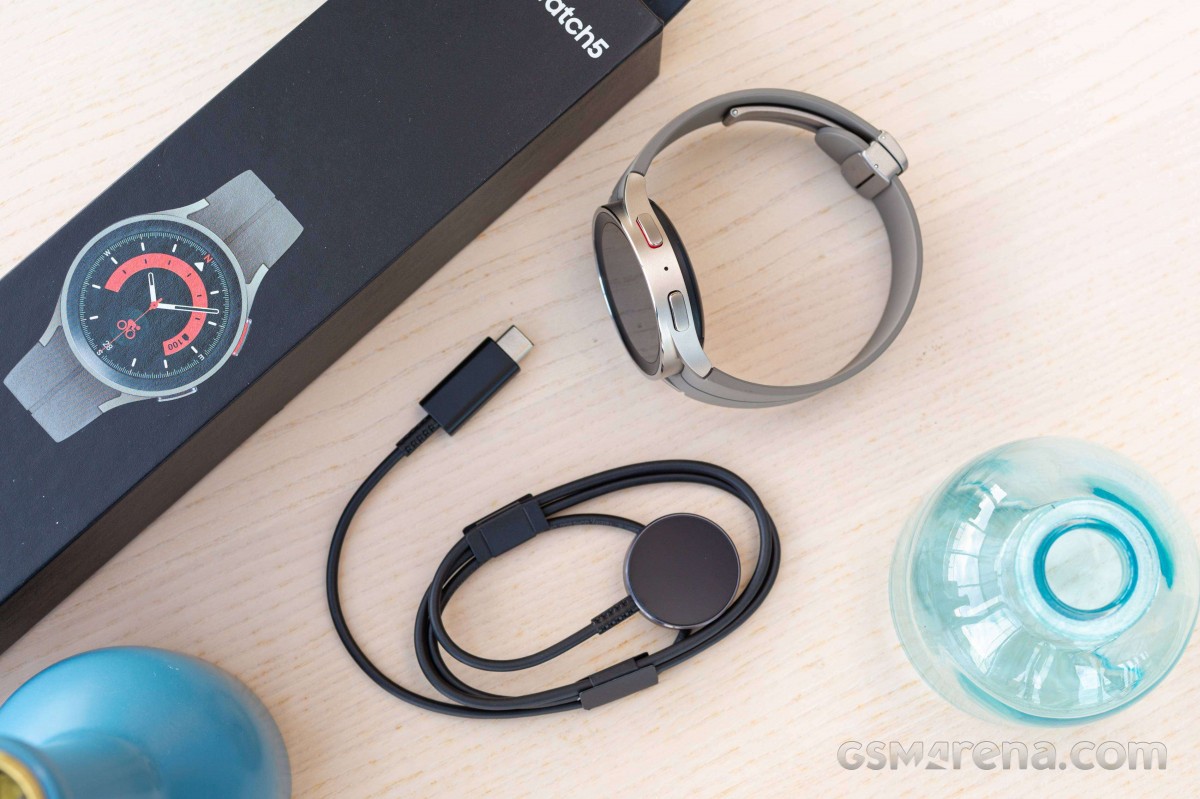 The D Buckle strap design, as the company calls it, allows you to adjust the length for a seamless look, even if it might take some time to get used to. The screen measures 1.4" OLED, matching the larger non-Pro Watch5, but here it has an elevated edge. It's there mostly for aesthetics, though, as the sapphire glass is so tough it hardly needs extra protection.
The reviews of all three wearables are already underway and we'll share our findings with you soon. Stay tuned!


Source: www.gsmarena.com | Read original article