Just as we wrapped our review of the Samsung Galaxy Z Fold4, JerryRigEverything's durability test of the same device drops. Construction and structural integrity of the Z Fold4 remains unchanged over the Z Fold3, except for the update from Gorilla Glass Victus to Victus Plus on the external display. The Z Fold4 is still IPX8 water resistant, and the internal display is still protected by a plastic cover.
Gorilla Glass Victus Plus didn't have any additional scratch-resistant properties, as the external display still scratched at a level 6 (of Moh's scale of hardness) with deeper grooves at a level 7. Meanwhile, the internal display is still soft enough that Samsung needs to warn you not to press too hard as fingernails can leave permanent marking. A level 2 pick will leave permanent marks here.
After leaving permanent burn marks in both displays using a lighter, and scratches all over the various materials of the phone with a razor blade, the Z Fold4 was dusted with gravel on both sides of its hinge. After opening and closing the device several times, the hinge survived the gravel's attempted breach.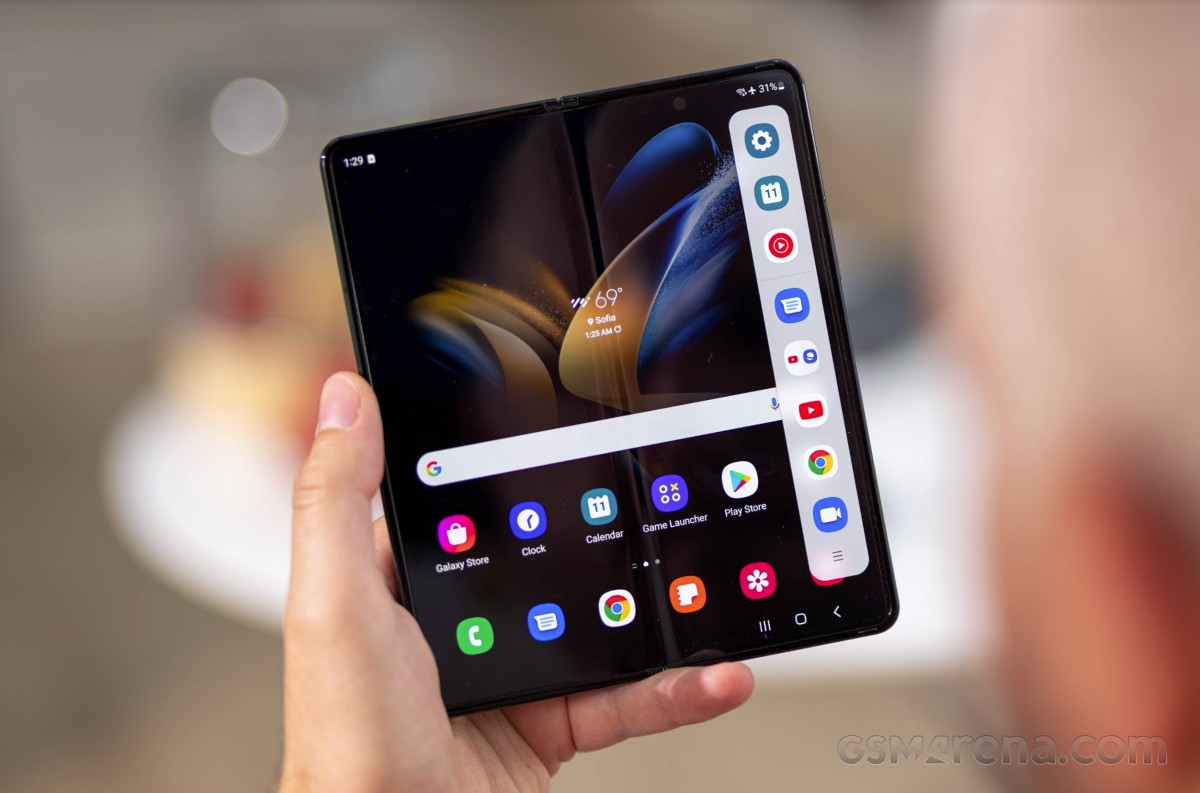 Finally came the bend test, attempting to bend the device while it was closed proved to be difficult. When trying to bend the Z Fold4's screen past its open position, it didn't budge very much. The Z Fold4 has passed the JerryRigEverything durability test.


Source: www.gsmarena.com | Read original article