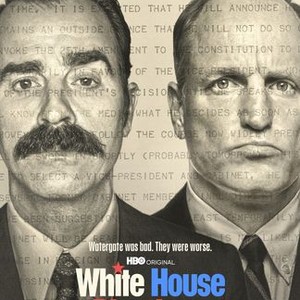 DOWNLOAD White House Plumbers Season 1 Episode 1-4 Series
SERIES FEATURE
PLOT White House Plumbers tells the story of how Nixon's own political saboteurs and Watergate masterminds, E. Howard Hunt and G. Gordon Liddy, accidentally toppled the presidency they were zealously trying to protect.
Filename: White.House.Plumbers.S01E01.WEB.x265.mkv
Filesize: 99.24 MB
Duration: 55 Mins
Imdb: https://www.imdb.com/title/tt11468254
Genre: Drama Crime History
Stars: Woody Harrelson, Justin Theroux, Lena Headey
Total Episodes: 5
Status: Ongoing
Subtitle: English
Title: White House Plumbers
Season Number: 1
Episode Number: 1-4
Country: USA
You can now access and watch White House Plumbers Season 1 Episode 1-4 Full Series Movie now courtesy of Exclusive9ja.com and do not forget to drop comment.
.