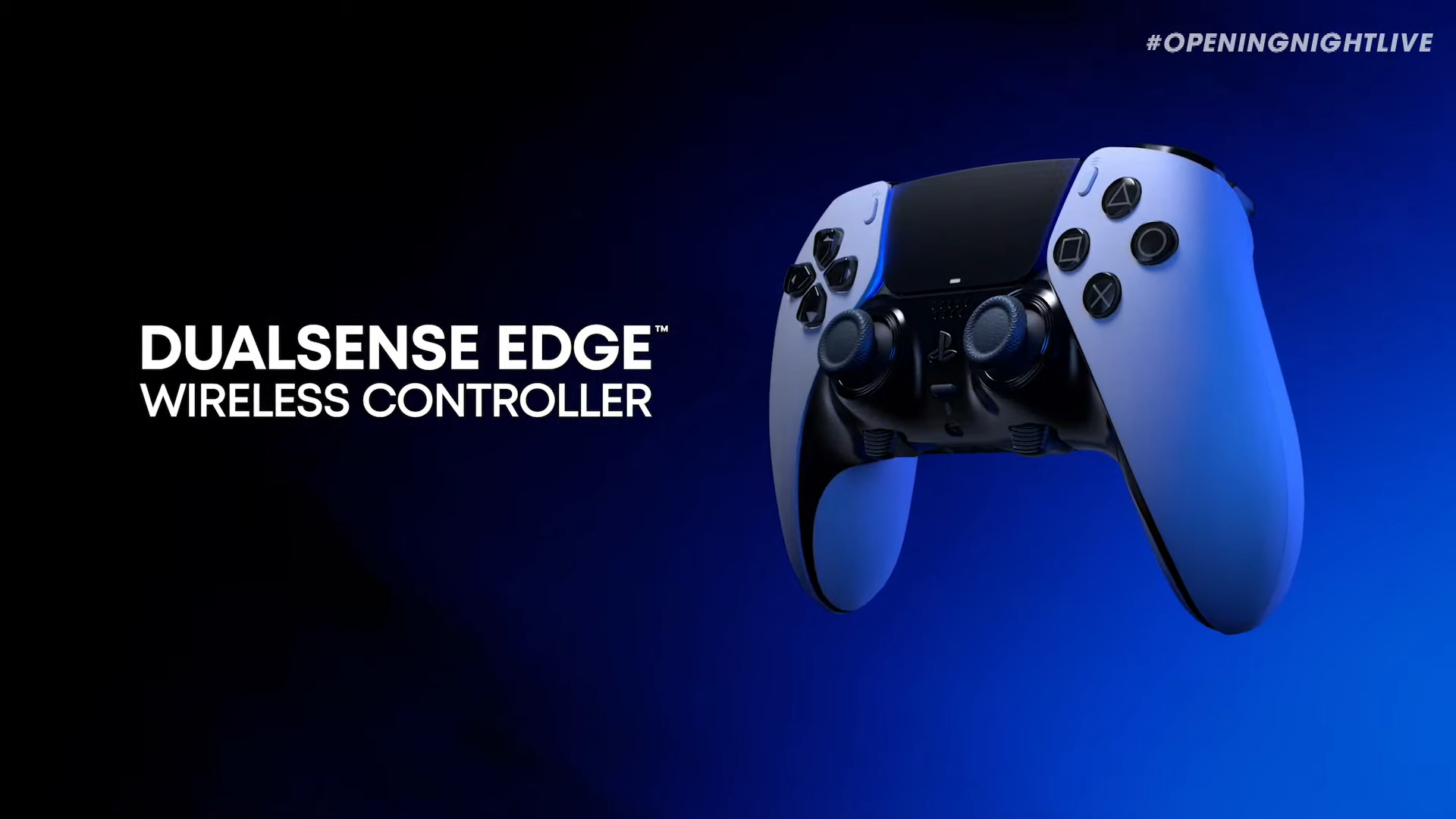 It's finally happening: Sony is releasing a pro PS5 controller. 
Announced during Gamescom 2022's Opening Night Live showcase, with more information in a PlayStation Blog post (opens in new tab) afterward, the DualSense Edge Wireless controller is "the first-ever high-performance, ultra-customizable" gamepad developed by Sony.
These customization options include the ability to remap or deactivate specific button inputs, adjust analog stick sensitivity, and adjust trigger travel distance. All of these options should make the gamepad more responsive  –  which is particularly important when playing the best FPS games. Once you've found settings that work for you, you can save them using custom controller profiles.
These profiles should be fairly straightforward to switch between thanks to a dedicated FN button, which also allows you to adjust the game and voice chat volume. According to Sony, you'll be able to do this without disrupting your game.
While the Edge keeps many of the original DualSense features like the built-in mic and haptic feedback, it also brings with it some physical customization options too. The DualSense Edge has interchangeable stick caps (standard, high dome, and low dome) and back buttons (half-dome and lever), offering you more options for button input. According to the blog post, replaceable stick modules will be available too, but you need to buy those separately. 
Alongside these features, the Edge comes with its own carrying case, which allows you to charge the gamepad on the move. Hmm… that sounds familiar. Check it out below:
Pro PlayStation
We've been waiting some time for Sony to release its own pro-PlayStation controller to rival Microsoft's Xbox Elite Wireless Controller Series 2 gamepad, and it looks like our prayers have been answered. 
There's currently no release date for the DualSense Edge, nor has Sony released the pricing, but we're hoping it's not long until we get our hands on PlayStation's pro gamepad.


Source: www.techradar.com | Read original article