Biography
Who Are Theo Von's Sister and Brother? Inside His Family
Theo Von Siblings: Details Information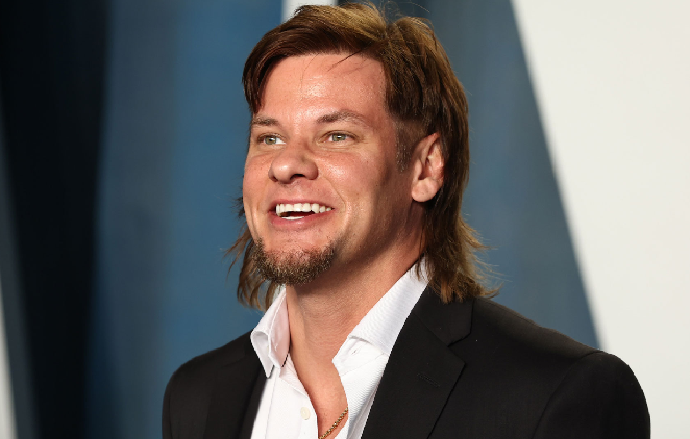 Theo Von has two younger sisters, Whittier and Rolanda, and one deceased older brother, Roland von Kurnatowski Jr. The comedian is fond of his family and has a strong bond with his siblings.
Theo Von has achieved success in the American entertainment industry with a stand-up comedy and acting career spanning more than two decades. He is well known for hosting the This Past Weekend podcast and for his work as a TV personality and podcaster. Because of his professional achievements and widespread popularity, many people are interested in learning more about him. this article on his birth family was written.
Who Are Theo Von's Siblings?
Theo Von was born on 19th March 1980 in Covington, Louisiana, United States, and is currently 43 year old. He grew up with his two younger sisters as his brother Roland is much older than him and had already become an adult as of the time he was born. Theo Von maintains a good relationship with his siblings although, none of them has an active presence in the limelight.
Despite his fame and celebrity status, the comedian has frequently stated how proud he is of his family and roots. He has severally spoken about his siblings in his podcasts. He and his siblings originally hail from Bluefields in Nicaragua and are of mixed origin. Through their father, they have Polish-Nicaraguan roots and Irish-Italian heritage through their mother. They were raised in South Louisiana.
Roland Von Kurnatowski Jr. Was Theo's Oldest Sibling and Only Brother
Year of birth: 1951
Age: Died at 68 in 2019
Occupation: Real estate developer
Roland Von Kurnatowski Jr. was the oldest sibling of Theo Von but he died in 2019. He was born in 1951 and was 29 years older than his brother, Theo. Although there is no reliable record that states whether he and Theo are biological siblings, there are speculations that they are not. Given that he was born many years before Theo, rumors have it that their father might have had Roland with a different woman before he married Theo's mother. But, there is nothing to prove this.
Roland Von Kurnatowski Jr. was the owner of the famed Tipitina's Music Club, a music venue located in Uptown New Orleans, Louisiana, United States. He was also the founder of the Tipitina's Foundation, a non-profit charity organization that is an extension of the New Orleans music venue, Tipitina's. Also based in New Orleans, Louisiana, the mission of Tipitina's Foundation is to preserve and protect the musical culture of New Orleans.
Along with building homes all throughout the Golf South, Roland was also a real estate developer. Following the 1996 acquisition of Tipitina's music club, he started to become a player in the New Orleans music scene. Sadly, he was accidentally shot and killed at his property in Carriere, Mississippi, in 2019 at the age of 68.
Some eyewitness accounts claim that he was shot when his gun unintentionally went off while he was out hunting. Roland Jr. and Mary Von were wed up until his passing. Together, they gave birth to a daughter named Mary Grace. In the meantime, Roland had Caroline and Roland, two adult children, from a previous relationship. He had three grandchildren as well.
Rolanda Capitani Von
It is not public knowledge when Rolanda Von was born but it is known that she is Theo's younger sister. She is an ER nurse and works as an Emergency Department Registered Nurse at Prairieville Family Hospital in Prairieville, Los Angeles, California. She also works as an instructor at Lifeline.
Rolanda was previously a registered nurse at Our Lady of the Lake and worked in the PRN emergency and ICU at Baton Rouge General Medical Center. She was married to Yancy Hebert but they divorced in 2020. Before then, they welcomed two daughters named Madison and Jacie.
Whittier Von is The Youngest of Theo Von's Sisters
Whittier is the youngest among Theo Von's siblings. There is very little information about her, including her birth details and what she does for a living. The only thing known about her is that she gives huge support to her brother, Theo, and her family at large. She has a Facebook page where she normally shares memories she has with her family, including her nieces and cousins.
While Theo Von's Father is Late, His Mother is Still Alive
The names of Theo Von's parents are Roland von Kurnatowski Sr. and Gina Capitani. His father is of Polish descent while his mother is of German and French ancestry. Roland von Kurnatowski Sr. was born in 1912 and died in 1996 due to cancer. Theo was only 16 years old at this time. Until his death, Theo's father worked as a pipefitter and a mahogany farmer.
Theo Von's mother, Gina Capitani, was born on 19th March 1980 and is currently 53 years old. She has a huge age gap of 30 years between her and her late husband. Unlike his father who was usually happy and laughing, Theo said that his mother barely laughs. So, he most times has to do special comedies personally for her.
In 2019, Gina Capitani drove all the way from Tucson to Phoenix just to watch Theo's performance as she hadn't seen him perform in five years. Theo divulged in one of his podcasts that although he pays his mom, she still works to date. She works as a school teacher.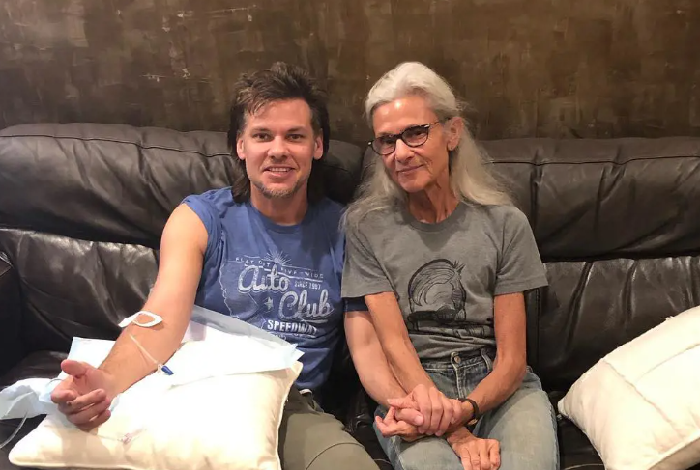 Despite being just a middle-class family, Theo's parents did their best to ensure they provided a stable environment and upbringing for their children.
Theo Von Grew Up in a Close-Knit Family
According to Theo Von, he grew up in a middle-class family that loves to tell jokes and make each other laugh. From there, he developed a passion for comedy and started performing stand-up at a young age. He has since made a successful career out of it and is one of the most recognizable comedians in the industry, known for his self-deprecating humor.
He claimed that his parents instilled a strong work ethic and a love of family into him. Theo thinks his dad's involvement in his upbringing considerably influenced his sense of humor. In his podcasts and live performances, he typically exploits their stories to make people laugh. He disclosed that although his father was frequently amused and laughing, he occasionally irritated him.
Theo has frequently emphasized how important his family is to him. He talks about them in his comedic performances and includes tales of their exploits in his podcast. This makes his followers feel like they are a part of his family. He uploaded old pictures of his dad holding him when he was a newborn on Father's Day in 2017.