Biography
Who Is Tooka and Who Killed Him?
Tooka Chicago Background Details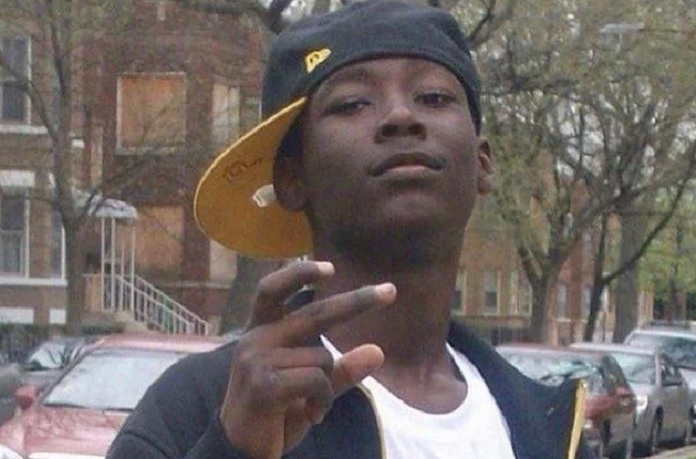 On January 12, 2011, Tooka, an American teen who went by the name Shondale Gregory, was shot and killed as she waited at a bus stop in Chicago. Tooka passed away at the age of 15 on August 10, 1995, the day of his birth.
He was allegedly a member of the Chicago gang Gangster Disciple and was killed by the Black Disciples, a rival gang, in retaliation for the murder of Eddrick "TY" Walker, a fellow gang member.
Tooka is now a street word for potent marijuana and has been used in the lyrics of several hip-hop artists. The nickname of the late American teenager took on that meaning after he was killed. Initially, people said "Tooka got smoked" to mean that Tooka was brutally murdered, but soon enough, "smoking Tooka" became a phrase used to describe smoking potent weed.
Tooka's Bio
AGE at Death: 15 years old
BIRTHDAY: August 10, 1995
Died: January 12, 2011 (age 15)
BIRTHPLACE: Chicago Heights, Cook County, Illinois, USA
BIRTH SIGN: Leo
ETHNICITY: African American
MOTHER: Dominique Boyd
What was Tooka's Real Name?
Tooka's real name was Shondale Gregory, and he was an American teenager from Chicago Heights, which is located in Cook County, Illinois. He is one of the many American teens who have lost their lives to gang-related violence in the country. Tooka was a regular bloke, but his name has been popularized since he died. It is hard to tell what his nickname meant to him, but in the streets, Tooka now refers to potent marijuana.
From what we gathered, people began making fun of Tooka after he was murdered, saying he was "smoked". Then "smoked like Tooka" became a common phrase that meant being gruesomely murdered. With time, the word morphed to mean smoking potent weed, and that's that.
From our findings, Chief Keef was the first hip-hop artist to use "Tooka" in his song. Shondale Gregory's nickname was used in his songs like "John Madden" and "3Hunna". Later, other artists like King Von and Lil Durk used it as well in their songs. While some of these artists know the word's origin, others, especially those not from Chicago, are unaware of its origin. For them, it is only the street slang for marijuana.
Tooka's mother, Dominique Boyd, recently called out hip-hop artists for disrespecting her son in death. Speaking to Say Cheese in a 2022 interview, Boyd demanded to know why these artists continue to disrespect her son even though he has been dead since 2011. She disclosed that her son had nothing to do with hip-hop, adding that those who name-drop him in their songs know nothing about him.
View this post on Instagram
How Old Was Tooka When He Died?
The late Chicago teenager was 15 years old when he was killed. According to records, he was born on the 10th of August 1995. Tooka was a citizen of the United States of America and belongs to the African American ethnic group. Apart from these facts, it is hard to tell anything else about his family background and early life.
However, we know he was born to an African American woman named Dominique Boyd. It is hard to tell if Tooka had siblings, and the identity of his father is yet to be confirmed. As claimed in some quarters, his father was murdered as well eight years after Tooka's death. This report has not been meaningfully confirmed.
When Did Tooka Die?
Tooka died on January 12, 2011. As stated earlier, he died at the age of 15. The Chicago native, whose name has been popularized in death by hip-hop artists, died from the wounds he sustained after he was shot multiple times.
On that fateful day, the late teenager was waiting at a Chicago bus stop, where he met his untimely death. While waiting at the bus stop, a car pulled over and stopped in front of Tooka, who probably didn't realize that was the last moment of his life.
Someone dropped from the passenger seat of the car and exchanged a few words with Tooka. Whoever the passenger was, shot Tooka multiple times. He was pronounced dead at the scene of the shooting.
What Did Tooka Do To Get Killed?
According to reports, Tooka's death was a result of gang-related violence. It has been widely reported that he was one of the many deaths recorded as a result of the rivalry between the Black Disciples and Gangster Disciples. These gangs have troubled Chicago Heights for decades, and it is said that it was Chief Keef's faction of the Black Disciples gang that gunned Tooka down.
As widely believed, Tooka was shot to retaliate the death of another gang member, Eddrick "TY" Walker. TY was said to be a member of the Black Disciples, he was reportedly murdered on the 21st of May 2009. The Black Disciples believed members of the Gangster Disciples killed him.
That being said, it is imperative to point out that authorities are yet to figure out the exact motive behind Tooka's murder. But given that he has been dead since 2011, one might as well conclude that they have come to accept that Tooka's murder was a retaliation for the murder of a Black Disciples gang member.
View this post on Instagram
What Gang Was Tooka in?
Reports have it that Tooka was a member of the Gangster Disciples. After his death, his gang reportedly killed another member of the Black Disciples gang, a 20-year-old named Odee Perry. To be precise, it was suspected that Odee was murdered by Gakirah Barnes, who was said to be Tooka's closest friend.
Barnes was described in the media as one of the most notorious gang members in US history. As culled from a 2014 report, she joined the gang Tooka belonged to during her teenage years. The gang was known variously as the Fly Boy Gang and the St. Lawrence Boys. Following Tooka's death in January 2011, the gang decided to memorialize him. So they went by the name Tooka Gang and started calling their hood Tookaville. In addition to that, Gakirah Barnes changed her name to Tookaville'kirah on Facebook.
Barnes was shot and killed in April 2014, she was only 17 years old at the time. In July 2021, the Chicago police released documents that concluded King Von murdered her. Von himself died on the 6th of November 2020 after he was shot multiple times. He was 26 years old.