Biography
How Many Kids Does Josh Jacobs Really Have?
Josh Jacobs Kids Background Details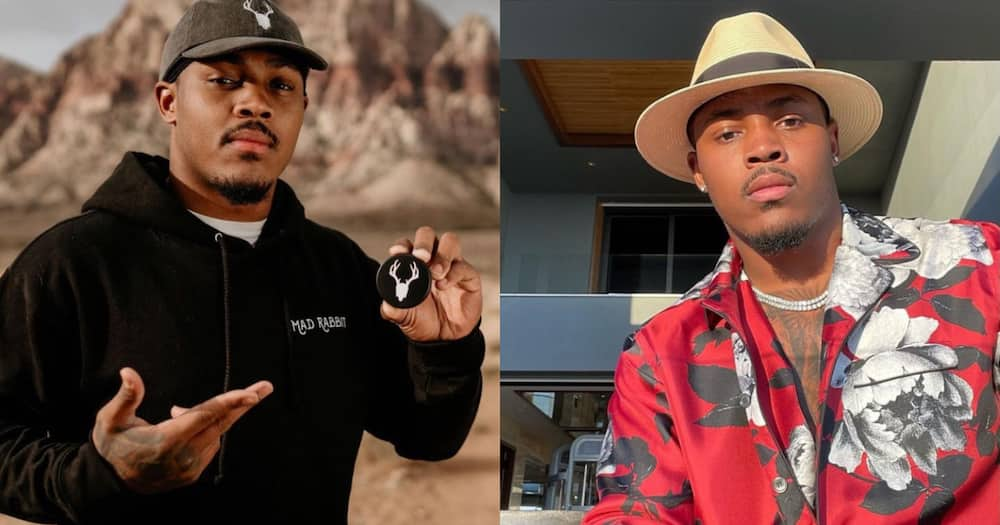 Only one of Josh Jacobs's children, a son called Braxton, is known to exist.However, there are numerous speculations that the NFL great is the father of numerous kids.
According to a rumor, Josh Jacobs is the father of eight children, with a ninth on the way. Another version of the rumors claims that he has four children, however all of these seem to be made up. The footballer may have further kids, but only his son Braxton has been positively identified as being his. Josh is more concerned with advancing his job than exposing his private life to the public.
Josh Jacobs Has Only One Child – A Son Named Braxton 
As of the time of writing this piece, Josh Jacobs has only fathered one child known to the public, a son named Braxton Jacobs. The identity of the boy's mother has remained a mystery to the public. It is also not known exactly when the boy was born. For the most part, Josh Jacobs keeps his private life private and hardly talks about his personal life.
Thus, the existence of his son was not even known until recently. Braxton came to the limelight early in January 2023 when he literally saved his grandfather's life. As the story goes, Marty, Josh's father, was in pain when six-year-old Braxton saw him and sensed danger. The little boy called 911, and it turned out that old Marty needed urgent medical attention.
Josh's father later had an emergency heart surgery in Oklahoma that saved his life. He watched his son during the Raiders' season finale against the Chiefs while hospitalized in intensive care. Josh Jacobs played the match with the word 'Pops' written under his eye to pay tribute to his father.
Josh's profile summary and bio
| | |
| --- | --- |
| Full name | Joshua Jacobs |
| Gender | Male |
| Date of birth | 11 February 1998 |
| Age | 25 years old as of 2023 |
| Zodiac sign | Aquarius |
| Place of birth | Tulsa, Oklahoma, USA |
| Nationality | American |
| Ethnicity | Mixed |
| Sexuality | Straight |
| Height in feet | 5 inches 10 feet |
| Weight in kilograms | 100 kg |
| Eye colour | Brown |
| Hair colour | Black |
| Marital status | Unmarried |
| Education | University of Alabama |
| Occupation | Professional football player |
| Net worth | Approximately $8 million |
| Social media | InstagramTwitter |
How Josh Jacobs Reacted to Rumors about him having Eight Children
Josh Jacobs fell victim to trolls who spread untrue rumors about him having eight children—eight with different women—and a ninth child on the way by the end of 2021. Given the state of his career, it was stated that the American football running back was too busy having children to care for them all.
Several blogs and social media sites, notably Black Sports Online, disseminated the story. Several of the alleged baby mothers were named in an Instagram post on Wags Unfiltered, including @jusfreeyurmind, @taylorsemone, @dess.tanii, @allienyx, @ogchelsss, and @summerrxo. The posts, however, lacked sufficient evidence to demonstrate that Josh, a football star, actually has eight kids, and Josh did not find the allegations amusing.
Josh Jacobs has never been one to engage in social media banter by responding to rumors about him, but he made an exception with this one. Though he didn't directly refute the claims, his tweet at the time pointed to the fact that he finds the rumors disgusting. Taking to Twitter, he tweeted about clout chasers and how people will say anything just for some clicks and likes. His other tweet also said, "Lawyers about to have a field day with this one" suggesting that he might take legal action on the matter.
Inside Josh Jacobs' Family Heritage
Josh Jacobs comes from a family that is a mixture of Caucasian and Filipino ancestry. His parents, Lachelle and Marty, two brothers, Isaiah and Christopher, and a sister, Shaleya, make up his family. Since his parents' divorced in 2006, his father has had custody of Josh and his siblings.
Josh's younger brother, Isaiah, plays running back for the Maryland Terrapins, thus he is not the only athlete in the family. Christopher, their oldest sibling and the other brother, was conceived when their parents were still dating. Shaleya Renne Jacobs, Josh's sister, is wed to David Renne.