Biography
Sunday Jato Biography: Age, Career, Movie
Sunday Jato Biography: The Rising Star of Nollywood
Sunday Jato, also known by his stage name Smally, is a young and talented actor and comedian who has made a significant impact in the Nigerian film industry, Nollywood. Born on April 12, 2006, he is only 17 years old and has already established himself as a versatile and talented performer, with roles in films such as "Saheed Esu", "Sunday Jatto", "Sunday Ewenje", "Adelabu", "Se Bio Timo", and others. He has also collaborated with some of the biggest names in the industry, such as Afeez Owo, Mide Martins, Olaiya Igwe, and Okele. In this article, we will explore Sunday Jato's biography, including his early life, career, net worth, and personal life.
Early Life and Education
Sunday Jato was born Abdul Raheem Wahab in Nigeria. He was born in Agbado, Ogun state and his state of origin is Kwara. He grew up in a large family with six siblings. He attended "Glory of God" for basic education and proceed to Oke Aro High School, for his secondary education.
Sunday Jato developed an interest in acting from a young age and was inspired by his uncle, who was also an actor. He started working in school dramas and local theatre groups and soon gained recognition for his skills. He joined the Odunfa Caucus, a group of actors led by veteran Yoruba actor Yinka Quadri, who mentored him and helped him launch his career in Nollywood.
Career and Achievements
Sunday Jato made his debut in Nollywood in 2018, when he appeared in the movie "Omo Iya Osun". Since then, he has featured in over 30 films, playing different roles ranging from comedy to drama. He is best known for being the lead actor in the Yoruba movie "Saheed Esu", which was a critical and commercial success. The film showcased his acting abilities and earned him widespread praise from fans and critics alike. He also won the Best Actor of the Year award at the City People Movie Awards for his performance in the movie.
Some of the other movies that Sunday Jato has starred in are: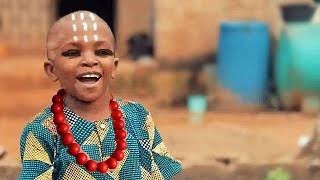 Sunday Jatto: A comedy movie where he played the titular role of a mischievous boy who causes trouble for his family and neighbours.
Sunday Ewenje: A drama movie where he played the role of a young man who struggles with poverty and unemployment.
Adelabu: A biopic movie where he played the role of Adegoke Adelabu, a Nigerian politician who died in a car crash in 1958.
Se Bio Timo: A comedy movie where he played the role of a cunning boy who pretends to be a prophet to deceive people.
Omo Ghetto: The Saga: A comedy movie where he played the role of Smally, a member of a notorious female gang.
Sunday Jato has also ventured into comedy skits, where he has collaborated with popular comedians such as Comedian Woos, Broda Shaggi, Mr Macaroni, and others. His comedy skits have further increased his popularity and fan base, as he displays his humorous side and ability to make people laugh. He has also created his own YouTube channel, where he uploads his comedy skits and other videos.
Net Worth and Endorsements
Sunday Jato is one of the most sought-after actors in Nollywood, especially in the Yoruba movie industry. He charges between N200,000 to N500,000 per movie role, depending on the budget and production quality of the movie. He also earns money from his comedy skits, YouTube channel, and other sources.
Sunday Jato has also attracted some endorsement deals from various brands and companies. He is currently the brand ambassador for Vskit App, a short video platform that allows users to create and share videos online. He is also the brand ambassador for Omo Detergent, a laundry product that is widely used in Nigeria.
Personal Life and Controversies
Sunday Jato is not married yet but he has been linked with some female celebrities in the past. He was rumoured, though not true to be dating actress Mide Martins, who is also his co-star in several movies. However, both of them denied the rumours and claimed that they were just friends and colleagues. Mide Martins is married to actor Afeez Owo, who is also Sunday Jato's mentor and boss.
Sunday Jato has also been involved in some controversies in his career. He was once accused of stealing a phone from a fan who wanted to take a selfie with him. He denied the allegation and said that it was a misunderstanding. He was also accused of being arrogant and disrespectful to some senior colleagues in the industry. He apologized for his actions and said that he was still learning and growing in the industry.
FAQs
Who is Sunday Jato's father?
Sunday Jato's father is Mr Wahab, a businessman who deals in electronics and spare parts. He is supportive of his son's career and encourages him to pursue his passion.
How old is Sunday Jato?
Sunday Jato is 17 years old as of 2023. He was born on April 12, 2006.
What is Sunday Jato's real name?
Sunday Jato's real name is Abdul Raheem Wahab. He adopted the stage name Sunday Jato because he was born on a Sunday and Jato is his grandfather's name.
Is Sunday Jato related to Yinka Quadri?
No, Sunday Jato is not related to Yinka Quadri by blood. However, he considers him as his uncle and mentor, as Yinka Quadri is the leader of the Odunfa Caucus, the group of actors that Sunday Jato belongs to.
What is Sunday Jato's Instagram handle?
Sunday Jato's Instagram handle is @iamsundayjatto. He has over 300,000 followers on the platform, where he posts pictures and videos of his personal and professional life.
Conclusion
Sunday Jato is a young and talented actor and comedian who has made a name for himself in Nollywood. He has starred in several movies and comedy skits that have showcased his versatility and talent. He has also won several awards and endorsements for his work. He is a rising star in the industry and a name to watch out for in the future.